News
Meet the Bargaining Team in Philly to Talk about the TA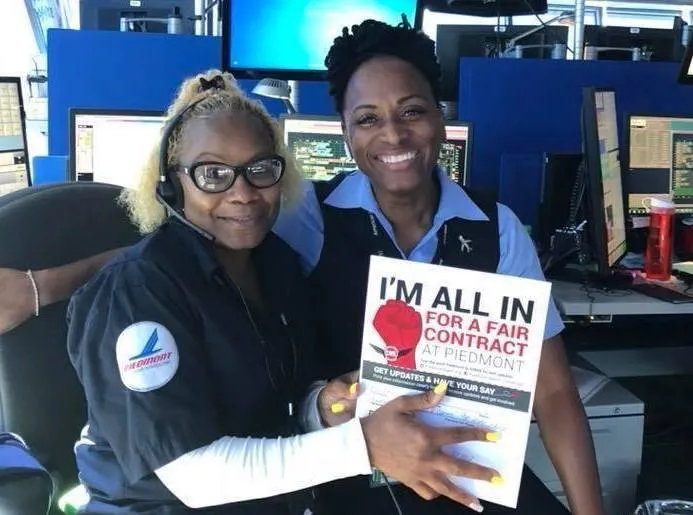 Members of our CWA Bargaining Team will be on hand to explain details of the Tentative Agreement and answer questions at various stations during the week of September 24-28. Our first meeting has been scheduled for PHL:
Monday, September 24
10 a.m. -2 p.m. EDT
Terminal F Conference Room
Please come with all your questions and concerns. If you'd like to read more about the TA, you can check out the Highlights or read the full details of each article on our website.
And don't forget to register to join our Town Hall call on Thursday, September 20, at 8 p.m., EDT, for more information.
Piedmont Agents Mobilize at Stations Across the Country